Regular price
$39.00 USD
Sale price
$33.00 USD
Unit price
per
Sale
Sold out
The best learning toy - stimulates brain activities and physical development
Learning through Playing!
The alphabet transformer is an extraordinary toy and educational tool! With just a few twists and turns, each letter of the alphabet will transform into a palm size robot. Your kids will love playing with this toy & can't resist more learning fun. These colorful handheld sized alphabets can also be combined into a bigger robot, which adds another extra dimension to the whole idea of "Learning through playing". 
3 Major Skill Developments 
Hand Eye Co-ordinations: Connecting the pieces together requires co-ordination & the development of fine motor skills and your child will improve their accuracy and strength naturally through play. 
Alphabet / Word Recognition: Consistent play with the alphabet transformers will help children to distinguish & recognize the shapes and sounds of the letters of the alphabet.  
Color Identification: The alphabet transformers are designed to be bright and colorful, to help reinforce learning 5 basic colors - Red, Blue, Green, Yellow and Orange. 

Benefit
Improve your child's focus & concentration

Greater self-management skills

Enhance communication and language skills

Increased ability to balance anxiety & stress

Develop spatial awareness

Fine motor skills & physical strength

Creativity & experimenting

Develop problem solving skills

Planning & organizational skills

Learns to share & work as a team

Build confidence
Safety & Material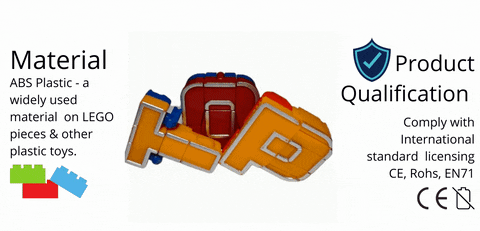 Instruction Manual 
Alternation (A-I)
Justice (J-Q)
Rage (R-Z)
** ALL PICTURES SHOWN ARE FOR REFERENCE PURPOSES ONLY. ACTUAL PRODUCT MAY VARY DUE TO PRODUCT ENHANCEMENT & SCREEN QUALITY. 
Share
View full details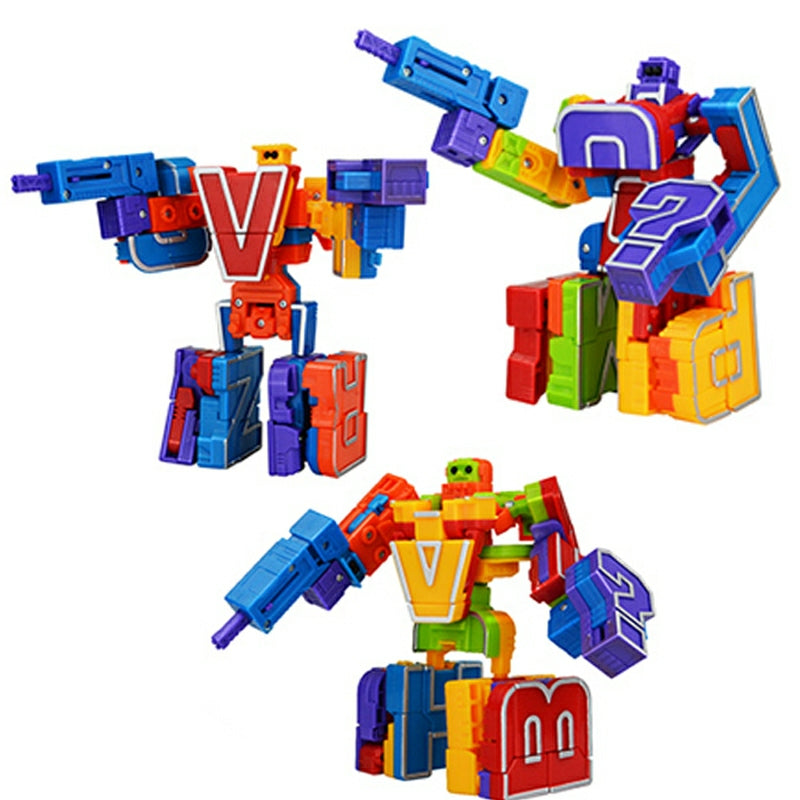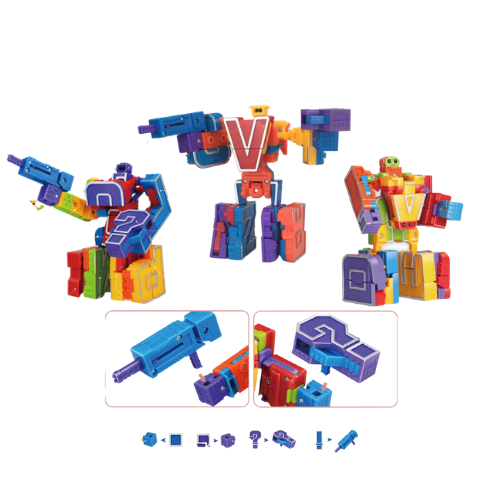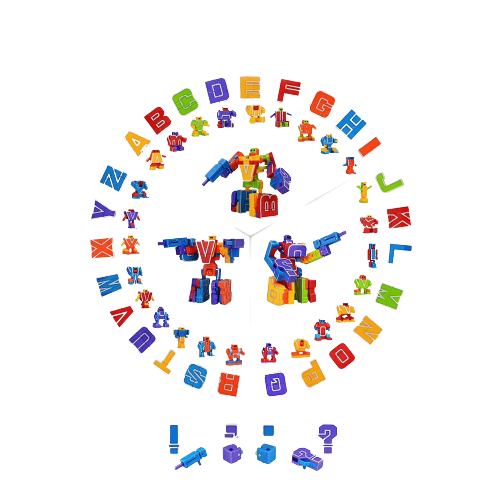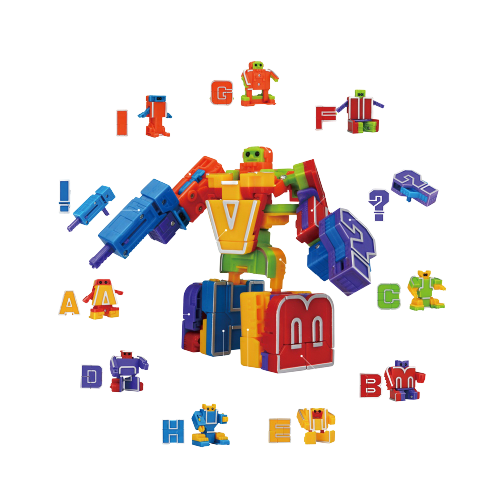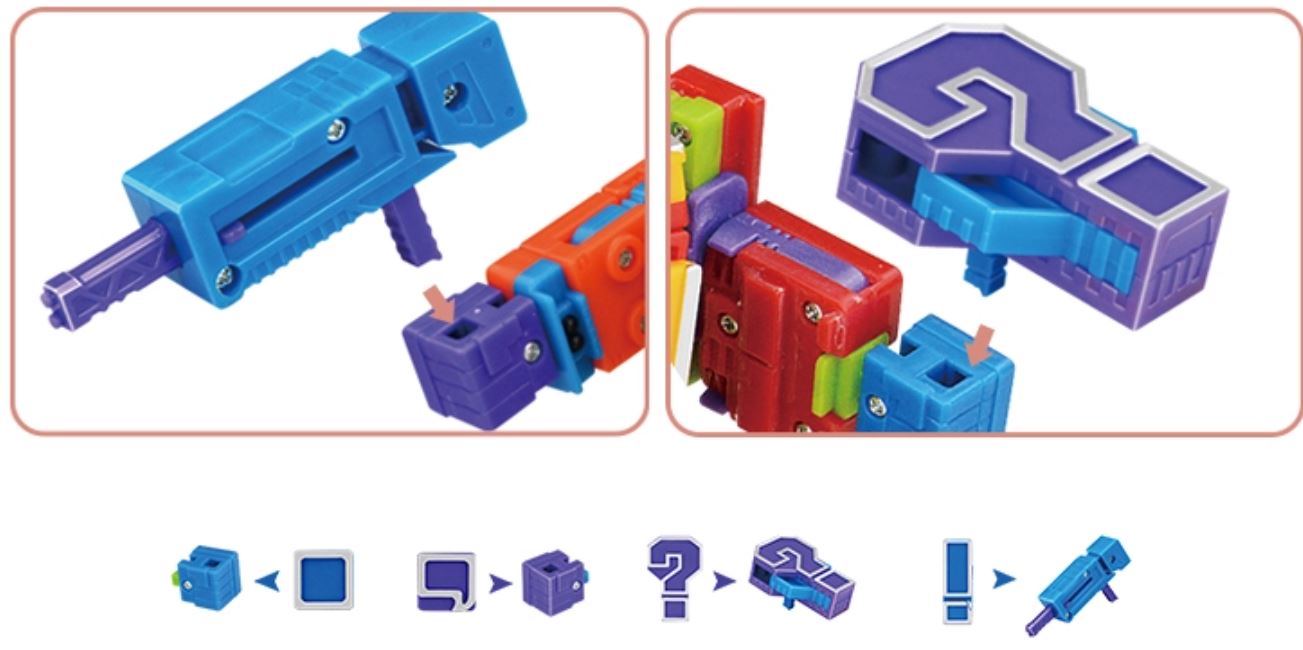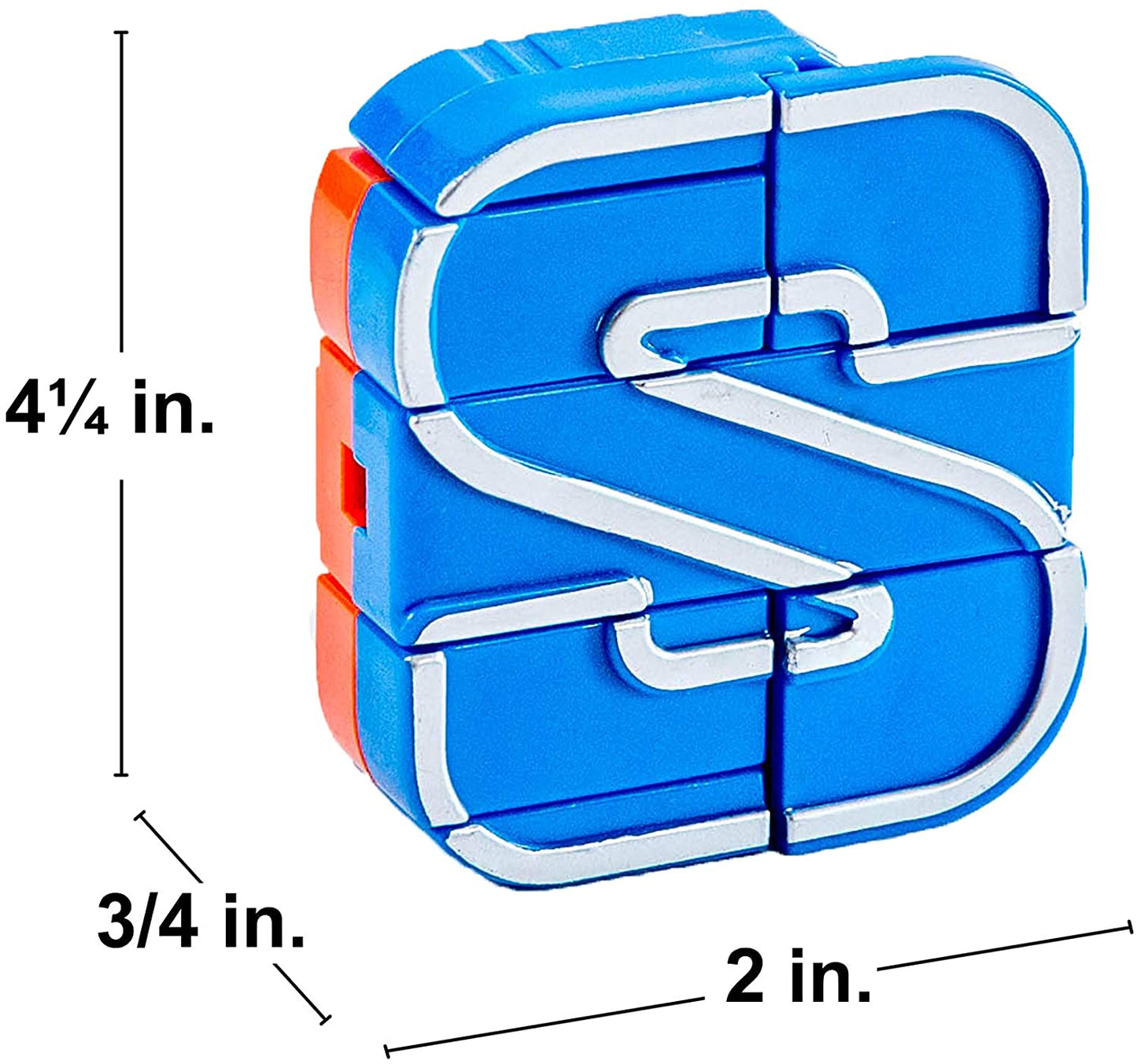 ESL class
Bought 2 sets of A-Z for my ESL classes and it is definitely a great tool to encourage them to speak more and to work as a team.
Awesome toy
My kids been playing with it for a couple days, they seem to be more willingly to answer questions on regards of (alphabet recongnition)
Great service and my kids love the alphabets
Bought this for my son, although one of the letter is a bit fragile, i file an inquiry. With out further questions, they sent me a new replacement of the letter for free. The toys had changed my son's obsession over a particular letter. "Letter B " used to be his all time favorite but now he is telling me he loves letter W and Z.
Got this for my son & daughter, they loved it so much! The service was great and now my younger son had to always keep one around him no matter where he goes.
Great for a robot lover
This group of bots are great for learning the alphabet. Each one forms a different bot. They are very colorful. You do need to save the picture on the box to see how each letter turns into a robot.